Funeral to be held for 8-year-old accidental shooting victim | News
PAULDING COUNTY, Ga. – A funeral will be held on Sunday for an 8-year-old girl who authorities say was accidentally shot by her mother.
Marsha Lynch told investigators that she was brushing her daughter's hair when a handgun fell to the floor and discharged, striking both of them. 
Investigators said the bullet went through Marsha Lynch's leg and struck her daughter, Sharia, in the head. Sharia Lynch died before she could be airlifted to the hospital. Marsha Lynch is continuing to recover from surgery at Floyd Medical Center. Three other children in the home – an adult son and two young daughters – weren't injured.
Sgt. Ashley Henson with the Paulding County Sheriff's Office told 11Alive's Blayne Alexander that it is unusual for a gun to accidentally fire after being dropped, but said they will continue to identify this as an accident until they find any evidence that says otherwise.
The funeral for Sharia Lynch is set for 1 p.m. at Berean Seventh Day Adventist Church.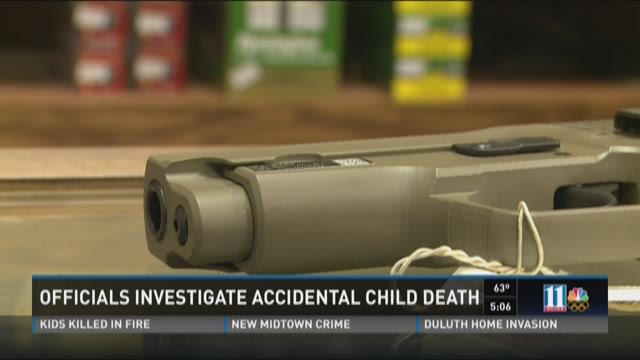 Investigators said the gun belonged either to the girl's mother or her adult son. They planned to dig deeper into the claim that the gun accidentally went off after falling and hitting the ground.
Jack Lesher has spent 44 years working with guns at Chuck's Firearms Inc. in Buckhead. He showed 11Alive a safety feature on a standard .9mm handgun.
"It's only removed at the time that the trigger is pulled, so safety features are heavily incorporated into modern firearms," Lesher said. 
Henson said authorities are unaware if any alterations had been done to the gun "to make it have a shorter trigger pull."
The bullet did not travel through any walls, so the gun was in the same room as mother and daughter when it fired.
In addition to the handgun, officers also recovered another weapon from the home -- a rifle, according to the sheriff's office.
Henson said investigators are confident the incident was accidental; they're not investigating this as a murder or intentional shooting.